You may click on any of these images for the actual size to open in a new window. This will allow you to read the names on the maps much easier. Caution though some of these maps could be very large.
I believe if you go to the large image, right click, on it and choose "save as" it should save the whole image properly on your computer, and you can then go in and look at it with your favorite image program.
I am working on figuring out a way to put the sections together of the Fenton City 1873 map. When completed it will go on this website.

Fenton Township Map 1873
Split into North and South Sections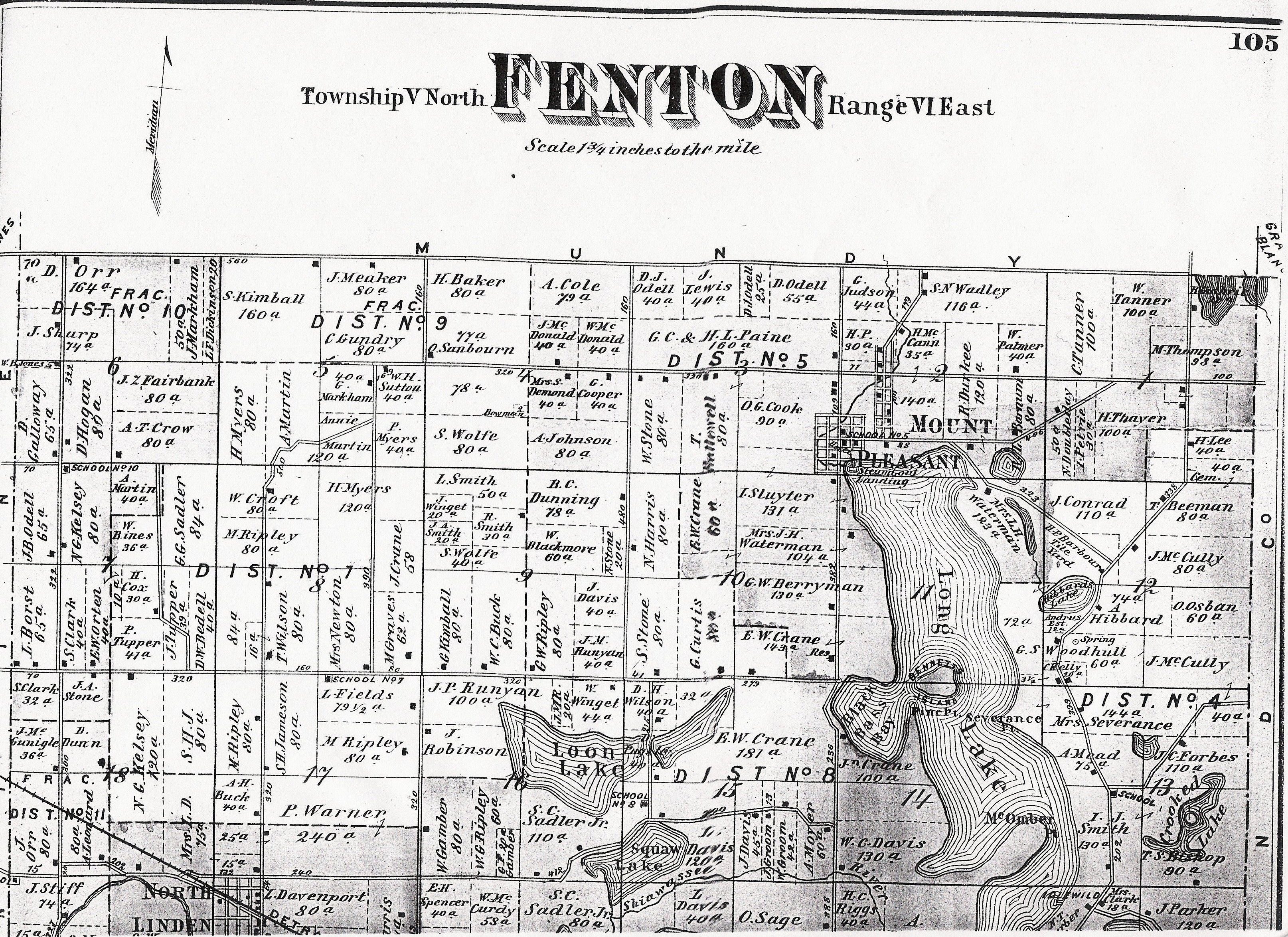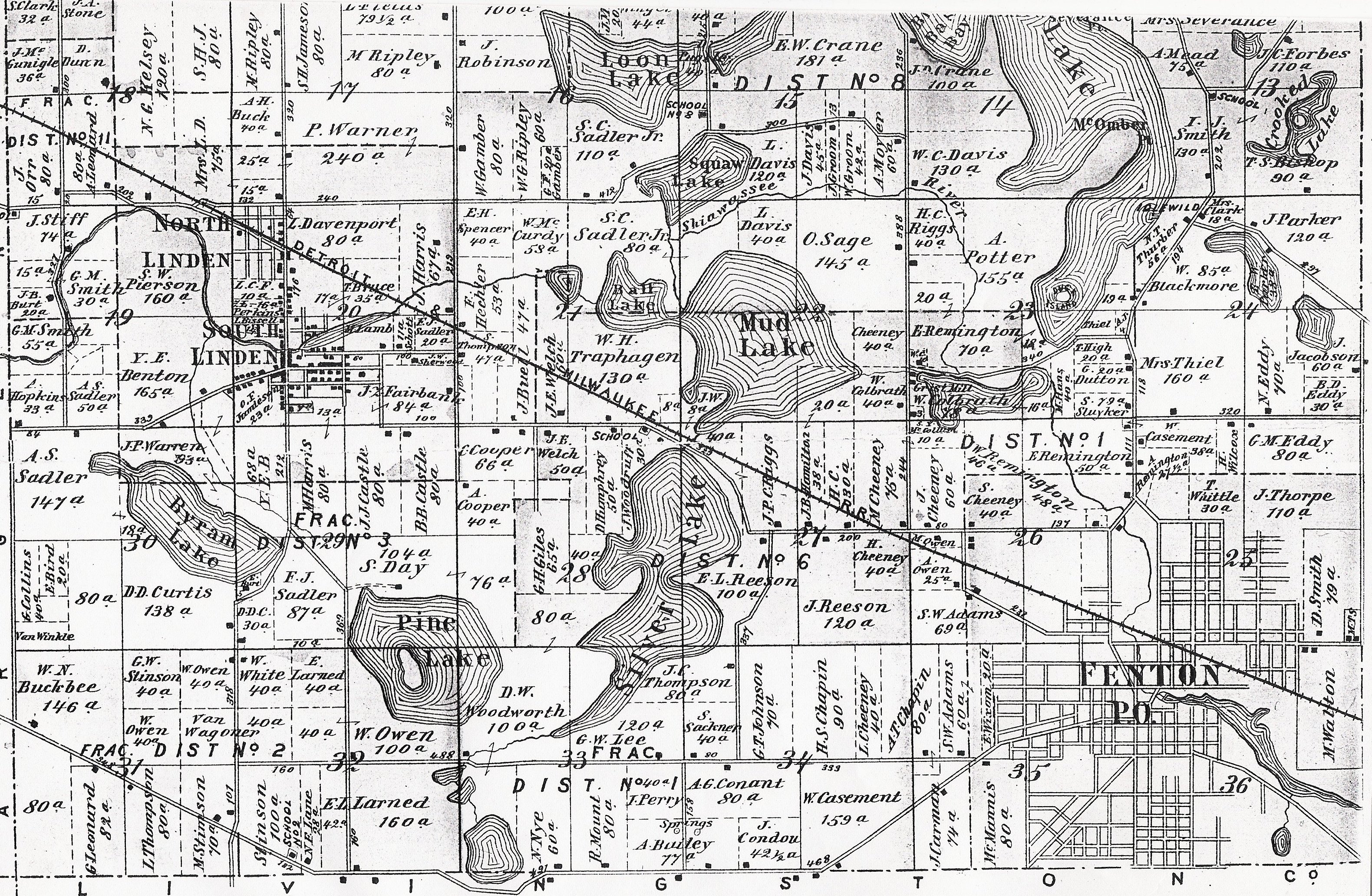 Fenton Township Map abt 1920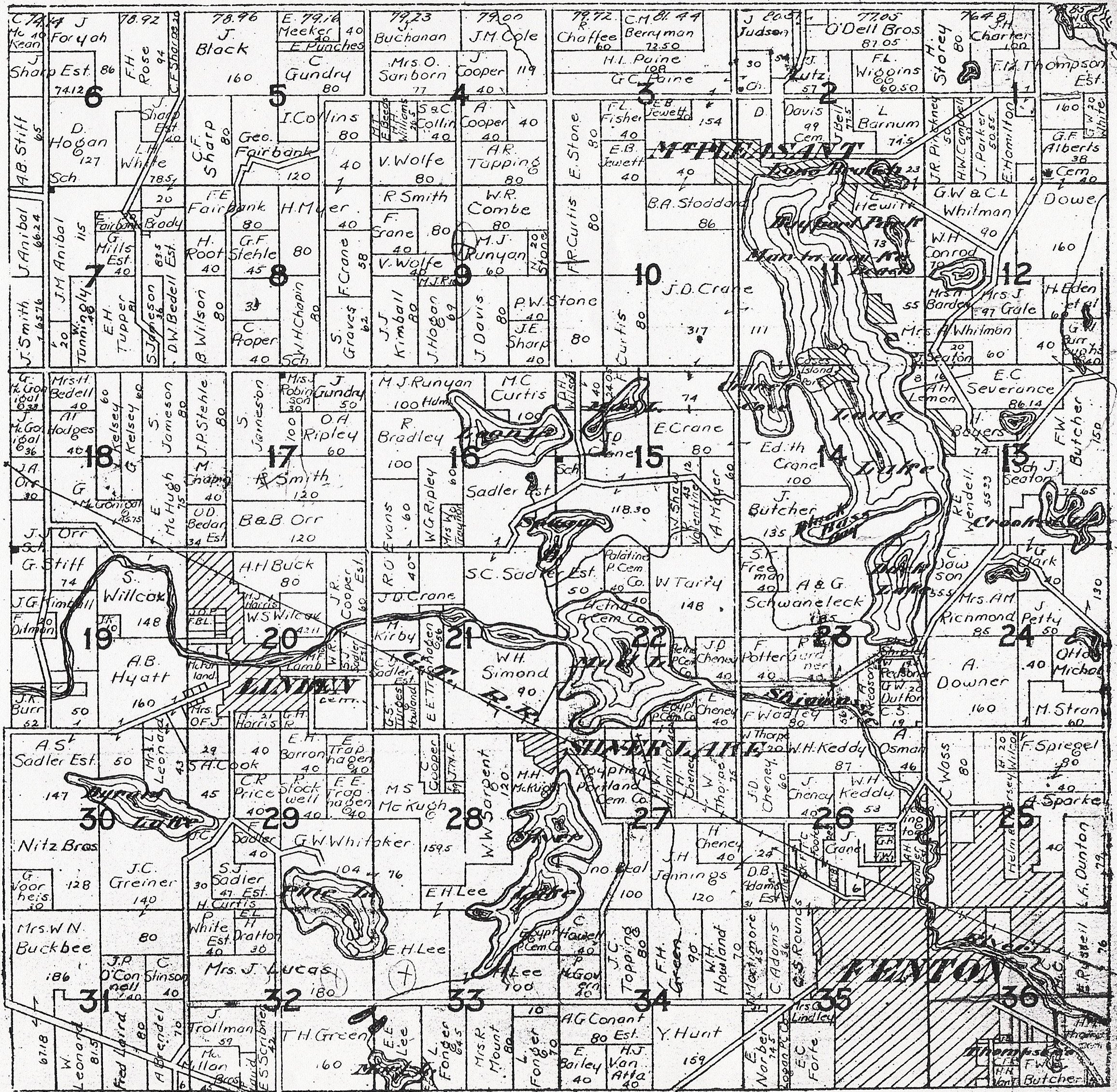 Fenton Township Map Probably 1930-1940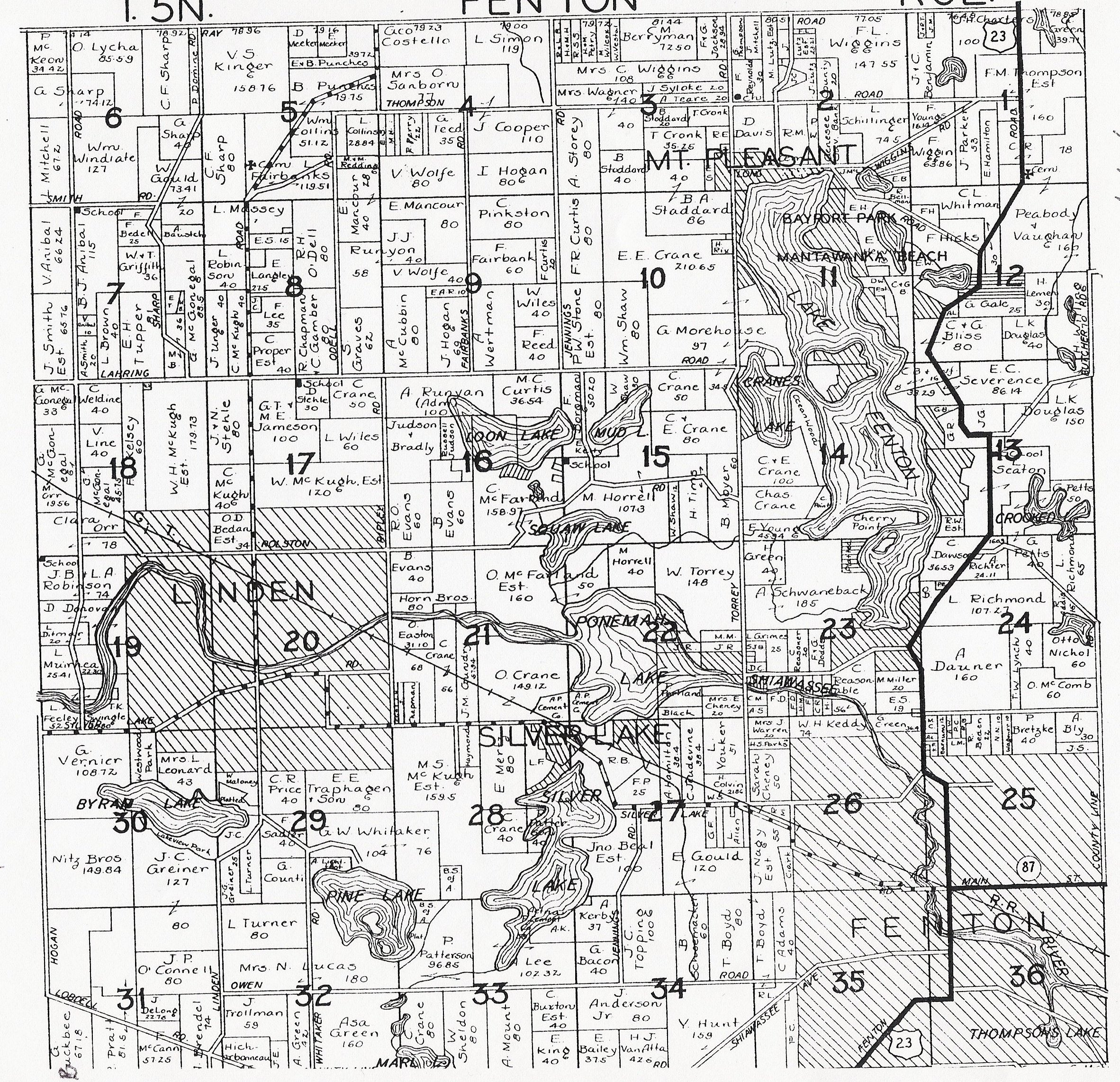 Fenton Township Map 1959